Online recording, casework and reporting for child deaths
Background
Designed by Kent Safeguarding Children Board to modernise the Child Death Overview Panel recording and reporting processes to a knowledge rich service with fast and easy access to data. Built by QES eCDOP is now available as an off the shelf solution to support the CDOP function and legislated Department of Education reporting.
"Before eCDOP went live, deaths would be faxed to us, emailed or sent as hard copy. It's very disparate and if a fax doesn't arrive, there is a delay. It is also not as secure, with information collected often on a spread sheet."
Sue Gower MBE - KSCB Programme Development Manager
From CYP Now article "Safeguarding board develops child death data collection system"
QES are delighted to share that eCDOP, in collaboration with Kent Safeguarding Children Board, are finalists in the "Driving Efficiency through Technology" category of the Local Government Chronical industry awards 2017.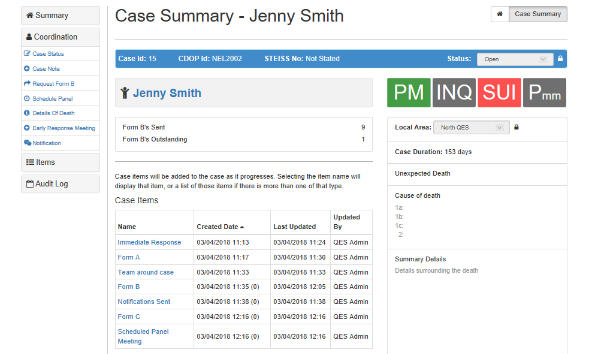 Online Child Death Reporting
Mimicking the Form A process deaths are reported directly into eCDOP online. Following submission, cases are checked against other reports and progressed to the case management tool.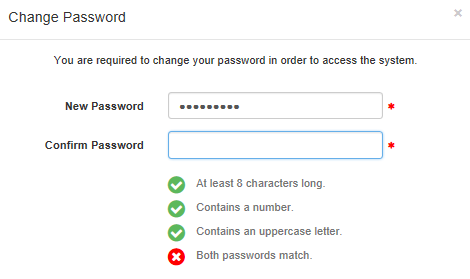 Case Management
An end-to-end suite of processes that manage the requesting and receiving of further information online including Form B's, as well as case notes from meetings and appending other case relevant documents to cases. All case activity and access is logged for auditing with delayed Form B's being chased automatically via the eCDOP.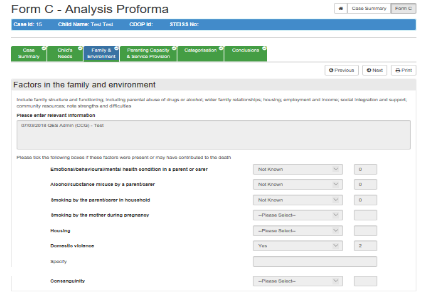 Panel Review
Collating case information into Form C's with a simple extraction of all relevant notes and documents eCDOP prepares and assigns cases for review, enabling panel members fingertip access to all that's needed for efficient review and findings.

Reporting
Constant visibility of caseload and outstanding information via the caseload dashboard is supported by one click LSCB1 report preparation. An optional report writing suite allows LSCBs to go above and beyond statutory reporting to create easy access to trend, audit and other information requested by the agency's they support.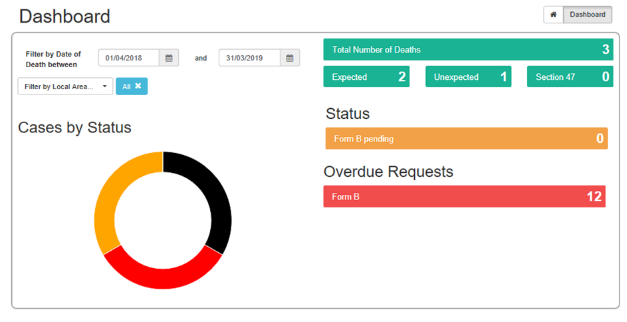 Customisation
As an off the shelf solution eCDOP offers a high degree of customisation with full autonomy to manage users, option settings and localised terminology.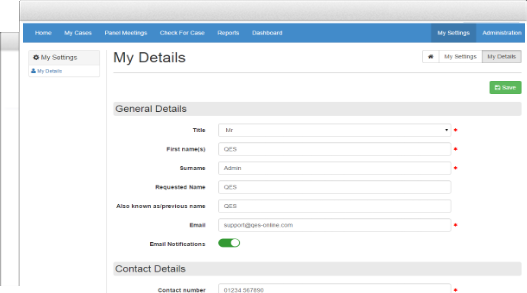 Ease of use
Adopting eCDOP requires no change of practice as it follows the government led reporting process. The web based interface is extremely simple to use and requires only internet access and no additional IT support.

eCDOP Health module
In addition to supporting child death overview panel requirements eCDOP has additional optional functionality to support the Designated Doctor role. This module manages early response meetings, late case discussions via a complete team around the case invitation, acceptance and findings sign off process.
Get in touch regarding
Contact Us
Please enter all required fields
Address:
QES
Unit 3
Damery Works
Woodford
Gloucestershire
GL13 9JR
Business Hours:
Monday - Friday 9am - 5pm